grayscales. early b&w photographs 1978-1988
Photographs: 77
Publication: 2010
More than twenty years after the time of their creation Robert Rutöd sifts again through his entire archive of black and white negatives to complete an "unfinished" chapter of his work. The effort was worth it. Besides photographs that have become classics in the meantime, he also quarries almost forgotten material: very early and rare staged photo productions, visual language experiments, portraits, and short picture series with a documentary character.
The majority of these photos lets already shine through what Robert Rutöd has expressed so clearly in his later color photographs: The passion for quirky and bizarre aspects of life. grayscales – The world is neither black nor white ...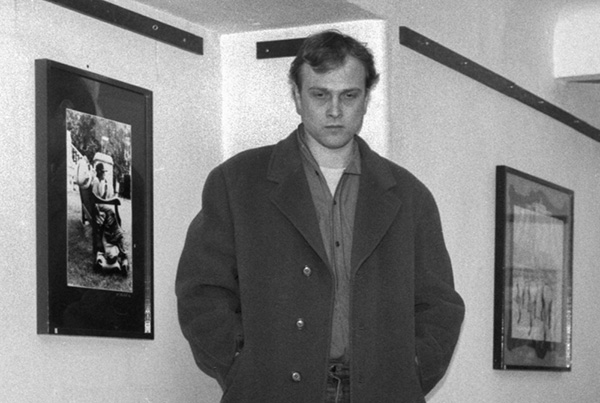 Robert Rutöd at his exhibition, Vienna 1982 (Photo © Hans Neidhart)