August 25, 2013

Filter Photo Festival
An image from Right Time Right Place has been selected as cover image for the forthcoming Filter Photo Festival in Chicago, September 25 through 29, 2013. The photograph will be promoted in conjunction with the Festival both online and in print form.
Filter Photo is a non-profit dedicated to the development and support of Chicago's photographic community. Filter Photo's mission is twofold: first, to connect emerging, mid-level, and professional photographers with gallery directors, educators, academics, curators, and other elite photography professionals from across the country, with emphasis on those of the Midwest, and in particular those of Chicago; and second, to secure Chicago as a vibrant center and destination for the national photography community, in part by uniting the city's different groups and institutions in one event.
The 2013 Festival will take place from September 25th-29th and programming will encompass a variety of events, including workshops, lectures, tours, panel discussions, networking events, and of course the portfolio reviews that remain at the heart of the Festival. The majority of our events will take place in Chicago's downtown Loop, a vital metropolitan area famous for its world-class cultural institutions.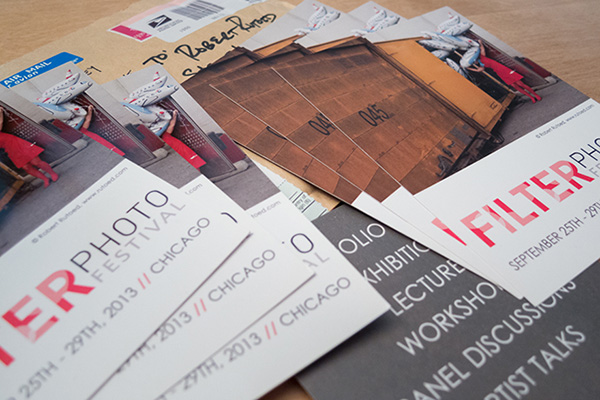 Cover image for Filter Photo Festival, Chicago 2013 – From the series Right Time Right Place